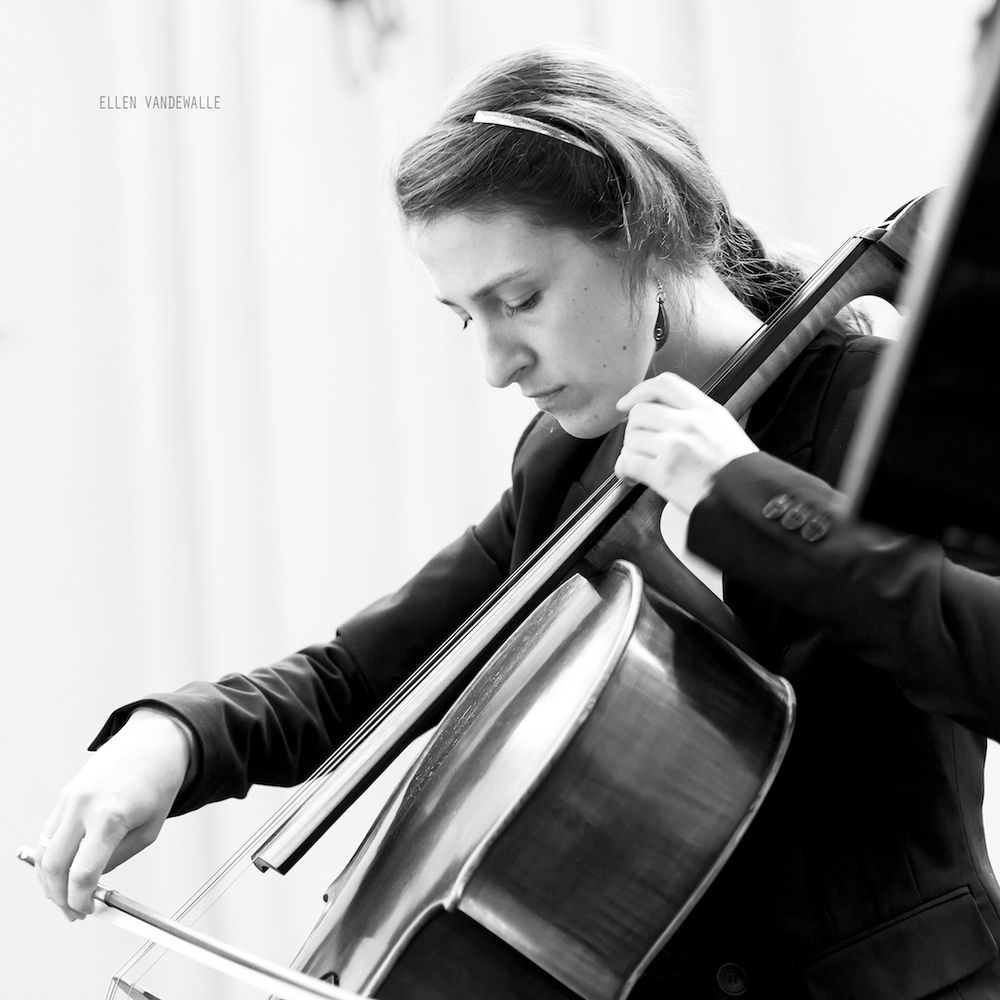 Eline Duerinck
/Violoncello
graduated as a classical cellist at the School of Arts Ghent. Since then she has always been looking for ways to broaden her musical horizon. She loves variation in styles and often plays at various stages with different ensembles.
 With the band Halva (East-European and klezmer music) Eline recorded two albums and toured around Belgium, the Netherlands, Germany and Austria to present this music to the audience. The band Laughing Bastards gives her the opportunity to explore the world of improvisation and jazz on cello. Their vinyl album 'Unanimal' illustrates the delicate combination of jazz and chamber music.
 Together with soprano Anna Pardo Canedo and pianist Lukas Huisman she forms the Warped Time Ensemble. This trio regularly performs in Belgium and abroad and plays chamber music of the early twentieth century, especially arranged for them.

 As a duo Lukas and Eline have been performing and recording brand new compositions, created for cello and piano.

 Next to giving concerts Eline teaches the cello at the Academy of Music in Gentbrugge.
Website of the band: Halva
Facebook site of the band: Laughing Bastards