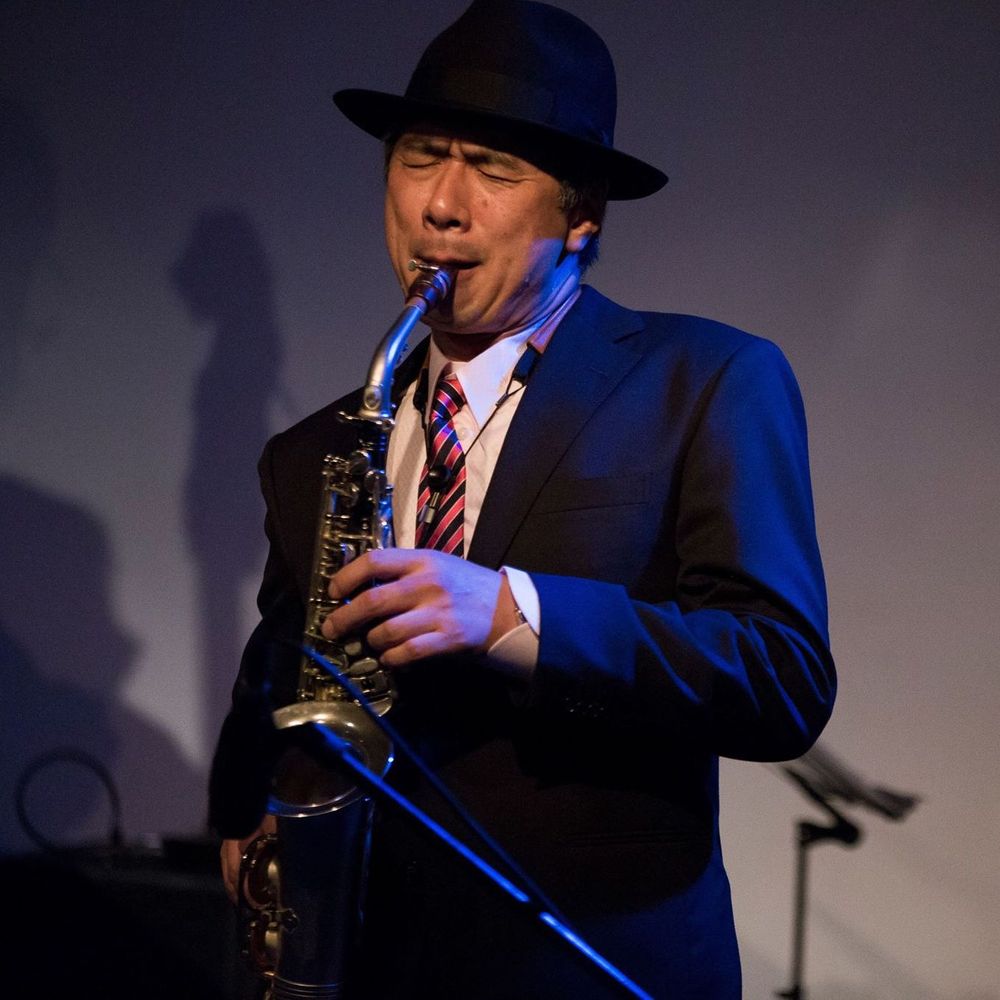 Soon Kim
/Alto Saxophone
was born in Japan. He moved to New York in 1987, lived in Harlem (New York) and associated with musicians in Harlem including Chris Walker, Calvin Weston, Jamaaladeen Takuma and Mari Okubo.
While living in New York, he took lessons from Ornette Coleman and learned Harmolodic theory. In 1997 he moved to New Zealand and released CD "Non Transposed Music"(1989).
Kim moved to Germany in 2007 and released CD "SOON KIM TRIO & QUARTET"(2009), "NON-TRANSPOSED SENSE"(2014), "HOTEL THE STRASSE'.
Currently he formed SOON KIM TRIO, QUARTET are performing music that is a unique combination of Ornette's teaching and own ideas based on it.
and he also joined in Tower of Funk with Vernon Reid, G Calvin Weston, Al MacDowell, toured Japan 2015.