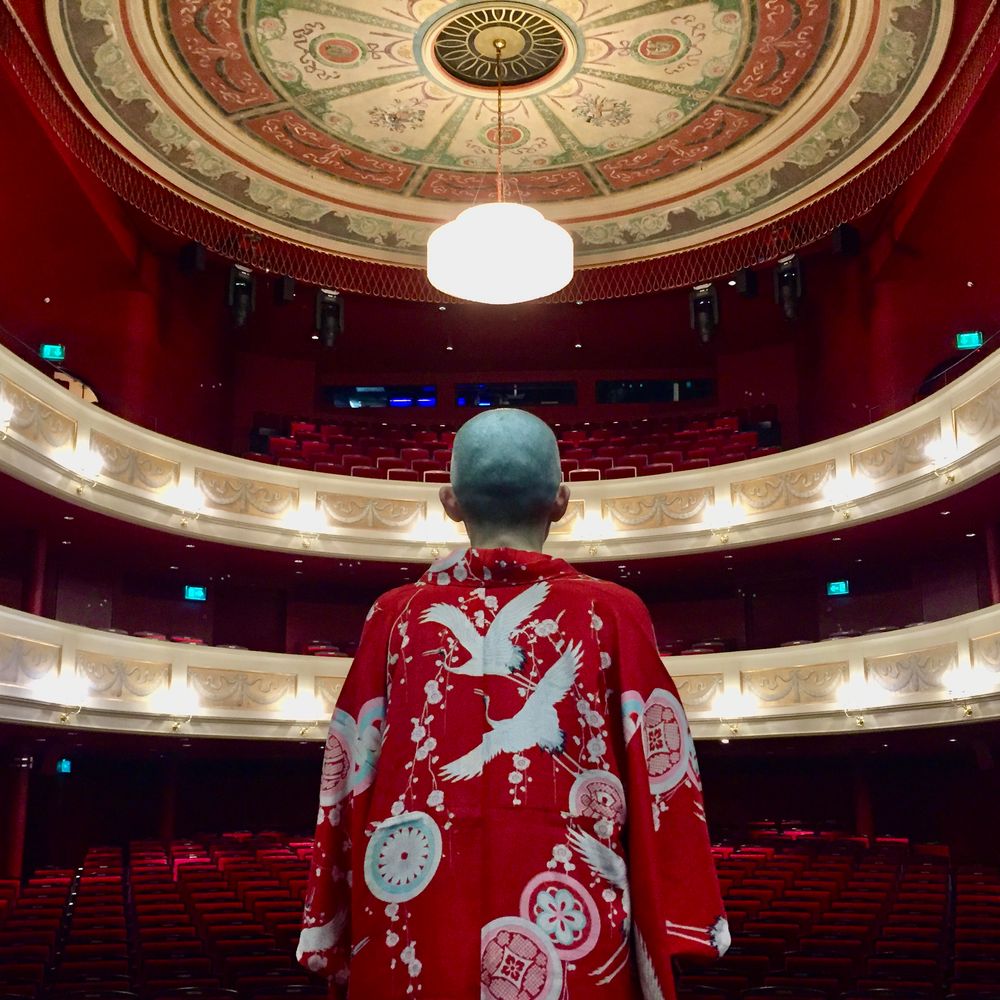 Izumi Ose
/Voice
was Born in Gifu/Japan. Born in Gifu Japan. Started lessons of piano(classical style) at the age of 6, but stopped it when she was 13 years old. After studying law at university, she joined Makoto Nomura's melodica orchestra "P-blot" in 1996 and there started her career as a musician.
Izumi moved to Berlin in 2003 and joined many sessions of improvisation and free jazz and has played with Tristan Honsinger(cello), Eliot Lewin(reeds), Michael Clifton(ds), Hugue Vincent(cello), Mike Edgarton(voice) and others. Joined "Akira Ando and the Japs" as a pianist and vocalist in 2014 have played until now.
Besides as a musician, she has joined some dance performances as a performer: "Bacchaie!"(Alexis Pope, 2008), "Dreifache Opfergabe"(Miki Isojima/Yurie Ido, 2010) and so on.
In 2004, she started the collaboration with Tetsuya Hori and participated in his CD "Dried Fish Is Just Good As Bait(AR041)" as a vocalist, which was released in 2011. The CD was referred to as the best album of 2011 by the music critics "Foxy Digitalis".
In 2016, Izumi performed "The (love) Songbook" for voice solo dedicated to her by Tetsuya Hori in Berlin (world premiere), London, Stuttgart, Taiwan and Japan.
Her performance expresses pure and raw emotion through her unique vocal techniques and the style is intended to merge various music formats and frameworks intuitively, while some of her improvisations have some theatrical character.