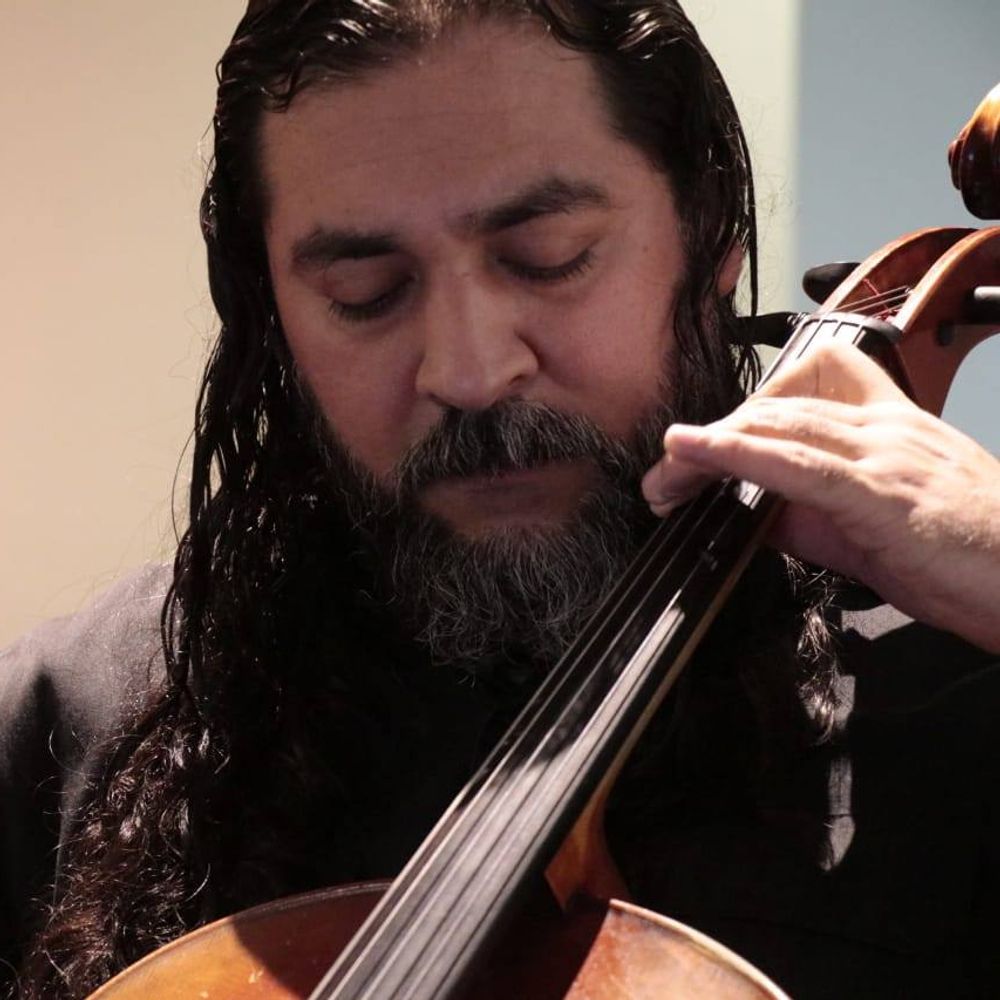 Alonso López Romo
/Violoncello
was Born in Hermosillo/Mexico. His musical career is somehow peculiar. He started music at the age of 13 in rock bands playing guitar, soon his attention was extended to classical and modern music. At the age of 18, he was gradated the loan of an instrument and started playing cello by the autodidact way besides his career in IT Engineer. He have never had a specific cello teacher; however he has attended a lot of Master Classes, Music Festivals and Cello Meetings, and improved his cello playing skills.
Alonso is exploring collaborations in projects that promote him within chamber music or as a soloist, in the field of art, rock or experimental music.
Currently Alonso is a part of the Philharmonic Orchestra of Sonora as a cellist and also undertakes the interpretation of cello new music as well as the exploration of a contemporary approach and tech experimentation with the development of new cello repertoire. At the same time he is a part of various professional ensembles recognized by the local music scene.